Turning Country Bumpkins into World Leaders- A look into the Remmer Lecture Series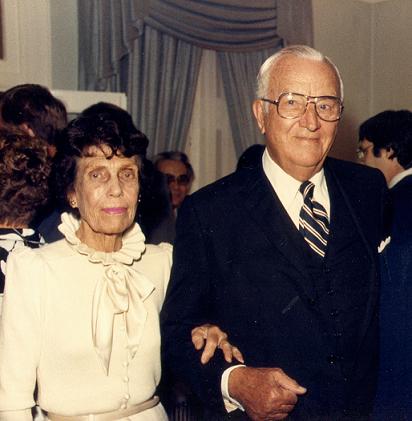 Walter and Miriam Remmer


"When I was a student, the graduates left as well-trained, well-educated engineers. But when it came to the rest of the world, they were a bunch of country bumpkins" said Walter Remmers (whom graduated MetE '23) to the Alumnus Magazine back sometime in the 1990's. Walter and his wife, Miriam, were inspired to refine many of the socially-deficient engineers that MSM/UMR produced into engineers that could also handle the social situations in the world outside of Rolla.
From this, the Remmers' introduced a new lecture and artist series that would pull some of our countries most recognized spokesmen and musicians (such as President Gerald Ford and violinist Shlomo Mintz) into the small town of Rolla, Missouri (to view a list of spokesmen and artists the Remmers brought to Rolla, click here). Walter Remmers was awarded a Chancellor's for his generosity in starting the lecture series, which even continues on to this day.
To view the Alumnus Magazine that featured the Remmers', click here.